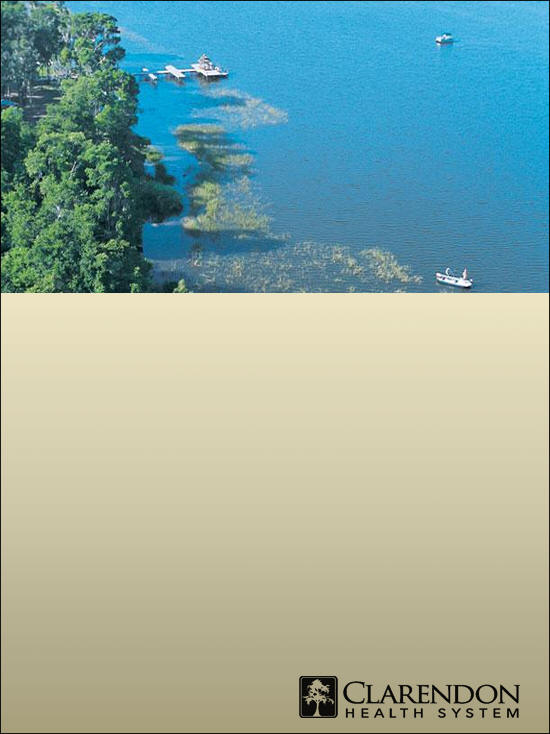 Live on the largest lake in South Carolina and work in a great small hospital! Miles and miles of shoreline on Lake Marion. Golfing, water sorts, fishing and hunting – year round. Conveniently located off I-95, within 1.5 hours of Charleston, the Grand Strand and Columbia, SC.
Clarendon Memorial Hospital, a 56-bed acute care hospital offers a variety of services in a safe compassionate environment while offering a competitive compensation package that includes group health, dental and hospital paid life, short-term and long-term disability.
We are now looking for the following positions: *Registered Nurses *Surgical Services -RN Circulators and OR Techs
Interested candidates should forward their resume to gduke@clarendonhealth.com or Fax to 803-435-3157. Visit our website for more information on Clarendon Memorial Hospital, www.clarendonhealth.com.
Gail R. Duke, PHR Director of Human Resources Clarendon Health System www.clarendonhealth.com P O Box 550 10 Hospital Street Manning SC 29102 803-435-8463